Advancing Human Security for a Sustainable Future – HS4A Attends Earthx
The recently concluded EarthX event in April served as a powerful platform for advancing the HS4A (Human Security for All) campaign and sparked a global movement dedicated to ensuring human security for a sustainable future. This extraordinary initiative has brought together leaders, policymakers, academics, and activists in an inspiring collaborative effort to address the multidimensional challenges we face and bring about lasting positive change.
The Human Security for All (HS4A) campaign participated in the EarthX 2023 expo at Dallas, Texas, between April 19-23, 2023. Founded in 2012, EarthX promotes environmental awareness and impact through conscious business, nonpartisan collaboration, and community-driven sustainable solutions. The world's largest environmental expo, this year attracted 125,000 attendees, 2000 environmental leaders, 300+ exhibitors, and 300+ speakers. Earthx 2023 highlighted the critical need to address the full range of environmental challenges impacting the survival, livelihood, and dignity of people.
The event pulsed with energy as attendees passionately shared their insights and experiences. Amidst the discussions, the brilliance of the HS4A campaign shone and captured the hearts and minds of those in attendance. Garry Jacobs, President and CEO of the World Academy of Art and Science succinctly captured the campaign's essence when he exclaimed, "These are the challenges that require full participation of global society. HS4A has been launched as a transnational effort, involving everybody, from every discipline, field, profession, and sector of society."
At the heart of the HS4A campaign is the recognition that human security and environmental sustainability are closely linked. As the world grapples with increasing threats from environmental degradation, climate change and resource scarcity, the campaign has become a beacon of hope, mobilizing diverse stakeholders to work together and seek innovative solutions. Garry Jacobs noted, "Human security will be increasingly threatened as the climate changes. HS4A has galvanized leading technology companies, universities altering curricula to better prepare students, and inspired a global collaborative approach. By addressing the challenges of climate change, we not only safeguard human security but also pave the way towards a more peaceful world."
Mehrnaz Mostafavi, Chief of the UN Trust Fund for Human Security, echoed the urgency of the campaign's mission. She emphasized that climate change is reshaping policies worldwide, creating unprecedented challenges for countries. However, through coordinated action, many of these problems can be successfully addressed or mitigated. She shared the remarkable example of the Aral Sea disaster in the Republic of Karakalpakstan, where the united efforts of government agencies, donors, the United Nations, and local communities alleviated the suffering caused by the devastating consequences of neglect.
EarthX provided an electrifying platform for HS4A to showcase its visionary projects and initiatives, inspiring others to join the movement. The event's emphasis on inclusivity and empowering marginalized communities served as a driving force in tackling systemic inequalities and promoting social justice. The diverse voices and perspectives represented at the event further strengthened the collective determination to ensure human security for all.
In conclusion, Earthx and its HS4A focus left an indelible mark on the landscape of human security. It celebrated innovation, collaboration, and the unwavering spirit of those who strive to create a safer, more inclusive, and sustainable world for all. The event was a resounding success, leaving attendees buzzing with ideas, inspiration, and an unwavering commitment to driving change. Together, they set forth on a journey that will shape the future of human security, leaving no stone unturned in their pursuit of a better world.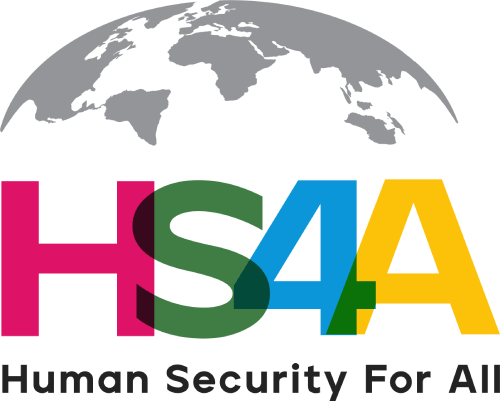 The Human Security For All (HS4A) is a global campaign led by the United Nations Trust Fund for Human Security and the World Academy of Art and Science in partnership with a broad constituent of entities and citizens like you. Our aim is to Promote human security among networks of people who play key roles in adopting new ideas and translating them into action – policymakers, youth leaders, private sector innovators and financiers as well as educators, scientists, artists and more.