Education and the Future: How Well Are We Prepared?
How well is our current education system preparing today's youth and tomorrow's global citizens to understand the magnitude and complexity of the challenges confronting current and future generations? Are our educational and research institutions training students to become effective problem solvers and contributors to overcoming the challenges they will face individually and collectively? 
These and several other vital questions were answered in the Education for Human Security (E4HS) Conference, the sixth in the series of Future Education Conferences co-organized by WAAS in support of HS4A, the WAAS-UNTFHS global campaign on Human Security for All, conducted in partnership with SNSPA, SDSN Europe, BSUN, UNESCO Bridges, Force for Good, LSE Ideas, ASU, TJD and WUC.
With over 120 panelists and 27 sessions, the conference drew participation from speakers across a wide range of disciplines and institutions worldwide. The Conference featured sessions dedicated to education in economics, finance, business, law, basic sciences, technology, climate, anthropology, arts, health, existential risks and conflict resolution. View the complete conference agenda here. 
As an event in support of the HS4A Campaign, a main goal of E4HS is to disseminate ideas and best practices that stress the relevance, importance and feasibility of including human security perspectives as course content in natural and social sciences, technology, arts and humanities. The conference will be followed by a publication based on the conference papers, a report with specific recommendations for the incorporation of human security in university curricula, and the development of courses and reading materials for adoption by participating educational institutions.
Complete recordings of the conference proceedings are available on the WAAS website. 
Quotes From Participants
"The World Academy advocacy for focusing on people, their opportunities and choices as a measurement of human progress was one of those critical and timely ideas embraced by the United Nations."  — Irina Bokova, Director General, UNESCO (2009-2017) 
"We need a system that effectively utilizes education as a conscious catalyst and driver to accelerate global social evolution." — Garry Jacobs, President & CEO, WAAS; Chair and CEO, WUC 
"Education is not just about the labor market. It's something more, it's about personal development, citizenship, and our responsibility as citizens." — Remus Pricopie, President, SNSPA; President, WUC; Education Minister, Romania (2012-2014) 
"Today we can create a new future." — Federico Mayor, Director General, UNESCO (1987-1999)
"Education is the foundation of human development. Universities are not for preparing young people for the workforce. They are about values, citizenship, about preparing young people to live in a globalized world, to respond to the challenges and risks, to embrace intercultural competencies." — Irina Bokova, Director General, UNESCO, (2009-2017)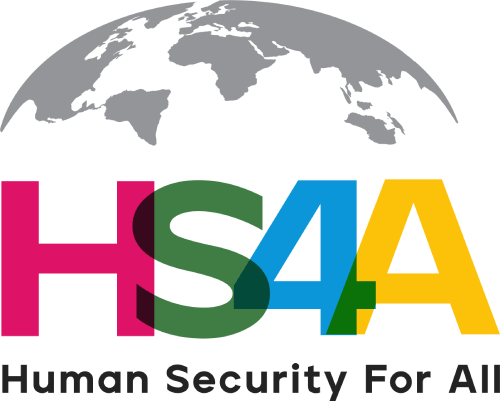 The Human Security For All (HS4A) is a global campaign led by the United Nations Trust Fund for Human Security and the World Academy of Art and Science in partnership with a broad constituent of entities and citizens like you. Our aim is to Promote human security among networks of people who play key roles in adopting new ideas and translating them into action – policymakers, youth leaders, private sector innovators and financiers as well as educators, scientists, artists and more.