Inter-Parliamentary Union (IPU) Webinar Explores Crucial Challenges and Solutions
On 27 June, a webinar co-organized by the Inter-Parliamentary Union (IPU) and the Human Security For All campaign (HS4A) explored the concept of human security as a vital tool to respond to today's complex and interlinked challenges.
The UN's human security approach, soon to celebrate its 30th anniversary, emphasizes a people-centred framework that is proactive, empowering, and preventive, recognizing the significance of individuals and communities in addressing these challenges. The webinar saw parliamentarians from around the world discuss how human security can move from concept to policy and application.
"The political will is centred to all the changes we want to bring about and it is absolutely fundamental that we take account of human security in promoting a sustainable and equitable world for all." — Mine Yoichi, Executive Director of the Japan International Cooperation Agency (JICA) Ogata Sadako Research Institute for Peace and Development
Among many distinguished speakers, Amanda Ellis, (former UN ambassador and Senior Director of the Global Partnerships and Networks at the Julie Ann Wrigley Global Futures Laboratory, Arizona State University) shared her insights on the intersection of human security with global security, emphasizing the need to unite voices from individual parliaments to create human security both within parliaments and beyond. She highlighted three dimensions: the voices of parliamentarians and their constituents, accessible training modules for education, and materials that foster engagement with a diverse coalition of stakeholders, including scientists, civil society actors, and UN agencies.
The webinar aimed to deepen participants' understanding of the human security approach, its seven+ dimensions, and its role in addressing complex challenges. By promoting community involvement, public endorsement, and recognizing the interconnectedness of security dimensions, the webinar provided a roadmap to achieve the Sustainable Development Goals (SDGs) and build resilient societies.
"SDGs are top-down approach, that looks at the problems of the whole world and of every society, and human security looks at it from the perspective of each individual. It is a person-centred approach. It is a community-based approach." — Garry Jacobs President and CEO of the World Academy of Art & Science (WAAS), Executive Chairman, Human Security for All
The outcomes of the webinar were promising. Participants gained enhanced understanding of the human security approach and its relevance in addressing complex and interlinked security threats. The importance of the interconnectedness of the seven+ dimensions of human security was emphasized, offering valuable insights for decision-making processes. Moreover, the event shed light on practical methodologies for implementing the human security approach and provided guidance for parliaments seeking to incorporate this framework into their work.
"The integration of human security into political decision making requires a fundamental mindset change. And that mindset change must also be built into our educational system. Our socialisation system." — Mamphela Ramphele, President of Club of Rome, author, South African activist
In conclusion, the Human Security and Parliament webinar successfully brought together stakeholders to explore the significance of human security in today's global challenges. By fostering collaboration and promoting practical actions, this event contributed to the ongoing efforts to foster peace, stability, and sustainable development in an interconnected world.
"Time is over to address one issue at the time. Everything is interconnected and that is why we need systemic approach." — Mr. Anders Wijkman, former co-president of the Club of Rome, former member of the European Parliament, former Policy Director, UNDP.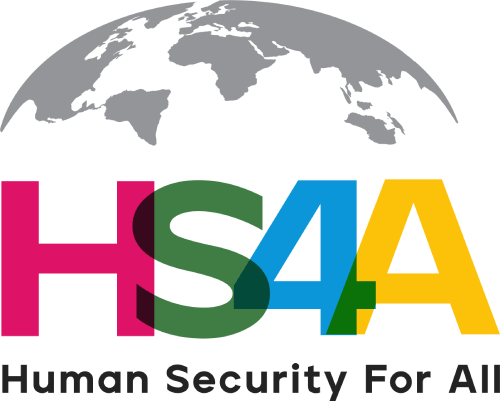 The Human Security For All (HS4A) is a global campaign led by the United Nations Trust Fund for Human Security and the World Academy of Art and Science in partnership with a broad constituent of entities and citizens like you. Our aim is to Promote human security among networks of people who play key roles in adopting new ideas and translating them into action – policymakers, youth leaders, private sector innovators and financiers as well as educators, scientists, artists and more.