Special Theme of Human Security Adopted for World Amateur Radio Day 2023
The International Amateur Radio Union (IARU) adopted Human Security for All, HS4A, as the theme of World Amateur Radio Day on 18 April 2023. For the first time, the United Nations Trust Fund for Human Security and the World Academy of Art and Science partnered with IARU in a campaign to highlight the role that amateur radio plays in addressing the world's most pressing needs.
The IARU produced and publicized a global on-the-air event in support of HS4A, including World Amateur Radio Day and Member societies supported the HS4A event at the national level, globally. World Amateur Radio Day, with the theme of HS4A, focused on personal, community, and economic security. In the run-up to World Amateur Radio Day, a two-week on-the-air event highlighted the role of the amateur radio service in providing for disaster response and emergencies and developing a pool of technically literate workers. This was supported by more than more than 2 million licensed amateur radio operators worldwide.
Human Security measures security at the individual level. First introduced by the U.N. in 1994, the concept identifies seven interrelated dimensions of security that are essential to an individual's wellbeing: economic, food, health, environmental, personal, community and political.
The IARU is the worldwide federation of the national amateur radio societies worldwide, and is the global advocate for amateur radio through its Sector Membership in the International Telecommunication Union, an agency of the U.N., and other activities. The membership of IARU consists of more than 160 member societies in as many countries and separate territories. Amateur radio has been enthusiastically embraced by a wide range of cultures and gender diversity. IARU represents member societies at proceedings of the International Telecommunications Union (ITU), a UN organization that establishes global telecommunications policy.
The partners believe Amateur Radio is uniquely positioned to address people-centered, context-specific security challenges by promoting technical knowledge, practical skills, innovative technology, and the deployment of backup systems at the community level that can be called upon in times of emergency. The pandemic, climate change, natural disasters, and armed conflicts on several continents undermine our security and respect no boundaries. Amateur Radio has repeatedly demonstrated its ability to address human security needs. It is a truly global communications medium comprising some three million radio enthusiasts connecting communities and the peoples of the world.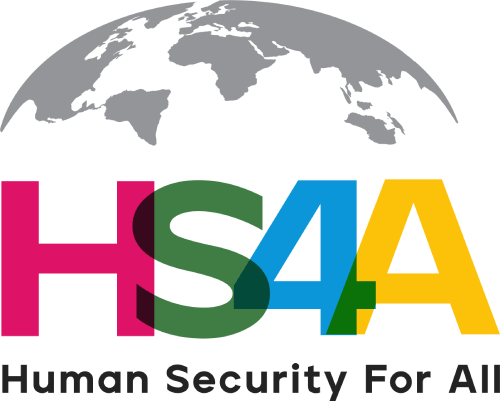 The Human Security For All (HS4A) is a global campaign led by the United Nations Trust Fund for Human Security and the World Academy of Art and Science in partnership with a broad constituent of entities and citizens like you. Our aim is to Promote human security among networks of people who play key roles in adopting new ideas and translating them into action – policymakers, youth leaders, private sector innovators and financiers as well as educators, scientists, artists and more.