G7 Hiroshima Leaders' Communique Reinforces Commitment to Human Security
The recently issued G7 Hiroshima Leaders' Communique serves as a powerful testament to the G7 countries' unwavering commitment to human security. Released during the G7 summit held in Hiroshima, the communique highlights critical measures and collective efforts aimed at safeguarding the well-being and security of individuals and communities worldwide.
In this landmark statement, G7 leaders recognize the urgent need to address a range of pressing global challenges, particularly those that directly impact human security. The communique underscores the interconnected nature of these challenges and the necessity for comprehensive and collaborative approaches to effectively mitigate them.
One of the key areas emphasized in the communique is the commitment to ensuring peace and security for all. G7 leaders reaffirm their dedication to preventing and resolving conflicts, promoting disarmament, and countering terrorism. By prioritizing peace and security, they recognize that human security can only be achieved in a world free from violence and armed conflicts.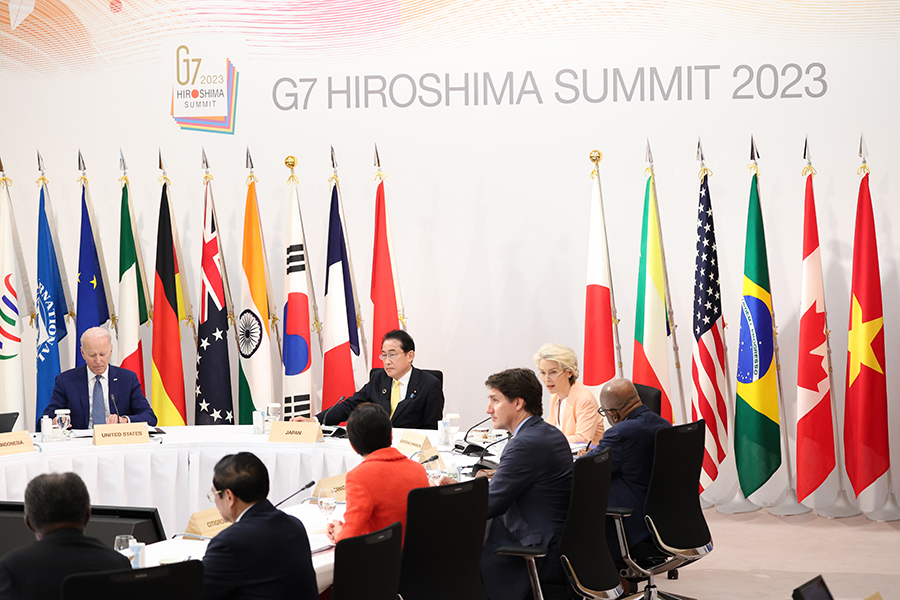 In addition, the communique underscores the importance of addressing climate change as a fundamental issue related to human security. G7 leaders recognize the urgent need to mitigate the adverse effects of climate change, protect the environment and promote sustainable development. Aware of the threats posed by climate-related disasters and community displacement, they commit to working together to build resilience and ensure the well-being of affected populations. The Hiroshima communiqué of G7 leaders also underscores the critical role of gender equality and women's empowerment in achieving human security. The leaders express their commitment to promoting gender equality, combating gender-based violence and supporting the rights and well-being of women and girls. Recognizing the disproportionate impact of crises on women and girls, they emphasize the importance of addressing gender vulnerabilities and ensuring inclusivity in all aspects of human security efforts.
Moreover, the communique places a strong emphasis on global health security. G7 leaders reiterate their commitment to combatting infectious diseases, strengthening health systems, and ensuring universal access to quality healthcare. They recognize the need for robust and coordinated responses to health emergencies, emphasizing the importance of preparedness, prevention, and equitable access to vaccines and treatments.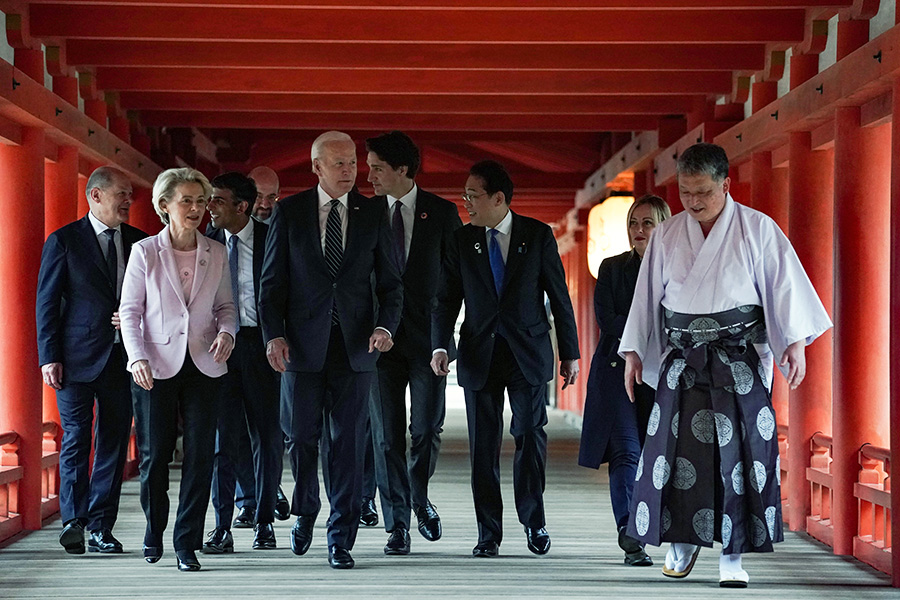 The G7 Hiroshima Leaders' Communique serves as a pivotal document in advancing the global agenda for human security. By addressing crucial issues such as peace and security, climate change, gender equality, and global health, G7 leaders demonstrate their commitment to comprehensive and inclusive approaches to secure the well-being of all individuals and communities.
As HS4A continues its mission to advance human security for all, the G7 Hiroshima Leaders' Summit provides a solid foundation for collaboration and advocacy. It underscores the importance of working together in addressing the multidimensional challenges that threaten human security worldwide. HS4A stands ready to support and amplify the efforts of G7 countries and other stakeholders in their quest for a safer, more inclusive and resilient world. In summary, the Hiroshima G7 Leadership Communique represents a significant milestone in advancing human security on a global scale. By addressing key issues related to peace and security, climate change, gender equality and global health, G7 leaders are demonstrating their commitment to advancing a world in which the well-being and security of all people are guaranteed. The communique serves as a call to action for HS4A and its partners to remain committed to comprehensive and collaborative approaches to human security and to work towards a better and safer future for all.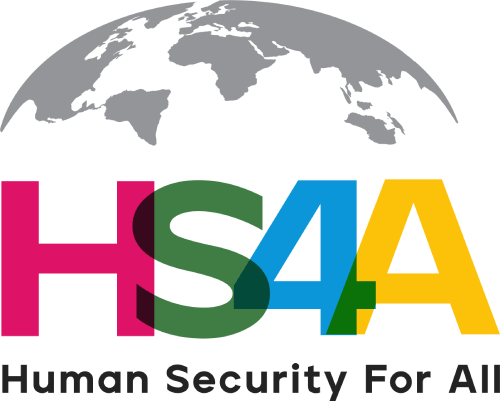 The Human Security For All (HS4A) is a global campaign led by the United Nations Trust Fund for Human Security and the World Academy of Art and Science in partnership with a broad constituent of entities and citizens like you. Our aim is to Promote human security among networks of people who play key roles in adopting new ideas and translating them into action – policymakers, youth leaders, private sector innovators and financiers as well as educators, scientists, artists and more.