Tech for Humanity: Advancing Lives through Innovation
Can investing in technology for the good of humankind really pay off? Discover how companies that embrace human security principles not only contribute to a better world but also thrive in their markets.
In this episode of CES Tech Talk, great minds from the worlds of diplomacy, finance, education and technology discuss how the aims of the UN-supported Human Security for All (HS4A) campaign can be tangibly realized. Hear from HS4A supporter and former New Zealand Ambassador to the U.S. Amanda Ellis and Jonathan (Jon) Miller, former chairman and CEO of AOL and News Corp Digital Media, as they detail how the tech industry can measurably improve sustainable development goals (SDGs) specified by the United Nations.
Highlights include: Human security plays a crucial role in how well lives are lived, globally. CES 2024, in January next year, will demonstrate solutions that show how tech can counter climate, healthcare, economic and other challenges. As the Human Security for All (HS4A) campaign extends into another year, look for its themes across CES 2024. When businesses invest in the types of human security initiatives that reflect the HS4A mission, they can compete more powerfully.
The guests explain how. Regarding competitive advantage, Ambassador Ellis discusses research showing that millennials prefer to work for companies that are purpose-driven, and whose brands are associated with a cause. She points out that HS4A is the next big idea to inspire this and other generations.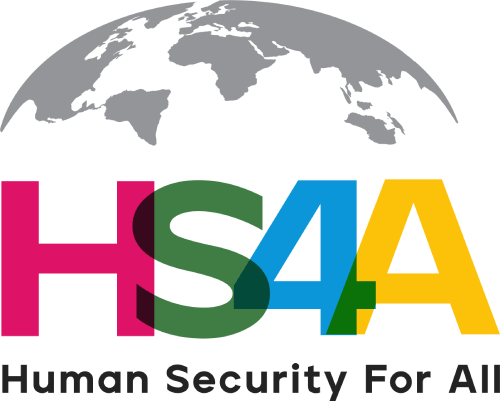 The Human Security For All (HS4A) is a global campaign led by the United Nations Trust Fund for Human Security and the World Academy of Art and Science in partnership with a broad constituent of entities and citizens like you. Our aim is to Promote human security among networks of people who play key roles in adopting new ideas and translating them into action – policymakers, youth leaders, private sector innovators and financiers as well as educators, scientists, artists and more.