Unveiling the Connection Between Human Security and Technology's Promise at Techsauce Global Summit 2023
The Techsauce Global Summit 2023, held on August 16-17 at the Queen Sirikit National Convention Center in Bangkok, Thailand, marked a remarkable milestone for the technology industry in Southeast Asia. The event, known as the region's largest technology conference, witnessed a record-breaking attendance of over 16,000 participants from 50 countries. The HS4A campaign attended the event in support of a collaboration with Techsauce.
The summit's success was characterized by its extensive collaboration, diverse international representation, and engaging sessions. With a focus on fostering industry collaborations, the event featured more than 300 distinguished speakers who shared their insights across various sessions. The event's spacious layout, spanning over 10,000 square meters, provided attendees with ample opportunities to engage in insightful discussions, networking, and the sealing of approximately 1,000 business deals. The Techsauce Global Summit featured over 130 topics across ten stages, bringing together experts to discuss emerging trends in business, technology, and innovation.
Empowering Human Security: Insights from the "Small but Mighty: Social Impact and Innovative Changes" Panel on TechSauce
The summit featured a panel discussion titled "Small but Mighty: Social Impact and Innovative Changes" which provided a platform for notable speakers where they presented new possibilities at the intersection of global agenda, social impact, and innovative investment and shared their insights about how each one of us can seize the chance to bring about new changes in the society. The panel brought together luminaries including Nichapat Ark, Director of Openspace Ventures; Khemupsorn Sirisukha, Actress and Environmental Activist from Sirithai; Justin Chin, Head of Business Development at e27; and Dora Damjanovic, HS4A PR manager, representing the "Human Security for All" campaign.
Dora presented a comprehensive exploration of how technology intersects with the concept of human security. The speech underscored the campaign's commitment to extending the concept of human security to include technology security. This addition acknowledges the indispensable role technology plays in empowering individuals, bridging gaps, and nurturing holistic well-being in our tech-driven world.
---

We have seen technology's vast potential to enhance human security across sectors – from agriculture to our very households. The guiding principle? How can we use technology not just for the sake of innovation, but for genuine, tangible betterment at the individual level?

— Dora Damjanovic, PR Manager, Human Security for All

---

The speech adeptly captured the essence of technology's positive contributions to human security, encapsulating its attributes as renewable, clean, safe, empowering, innovative, efficient, and universal. It also emphasized how technology acts as a conduit for communication and information, enabling timely alerts, monitoring conflict zones, and even revolutionizing healthcare delivery through telemedicine, and also the technology's profound impact on the seven dimensions of human security: food, health, economy, environment, personal, community, and political. The audience resonated with the campaign's holistic approach to human security, where technology seamlessly intertwines with every aspect of life.
---
The next big thing is not a new technology, it is a new idea.

Human Security is that idea. The human security paradigm is driving strategic thinking right now because there are two tectonic forces at work—regulatory which is pushing companies to address these issues through technology and changing societal aspirations that are bubbling up through the marketplace. These two drivers are coming together right now.

— Dora Damjanovic, PR Manager, Human Security for All
---

The discourse further illuminated the "Human Security for All" campaign's role as a global initiative, spearheaded by the UN Human Security Unit and the World Academy of Art and Science. The campaign's goal, seamlessly woven into Dora's speech, was to elevate the concept of human security by advocating for the integration of technology security as a core dimension. This integration would empower individuals, promote inclusivity, bridge the digital divide, and contribute to the achievement of the Sustainable Development Goals (SDGs).
The conclusion of the speech highlighted that technology is not just an instrument of innovation, but a catalyst for societal transformation. It reinforced the HS4A campaign's resolve to amplify technology's potential for the betterment of humanity, advocating for its responsible and ethical deployment to uphold individual rights and freedoms.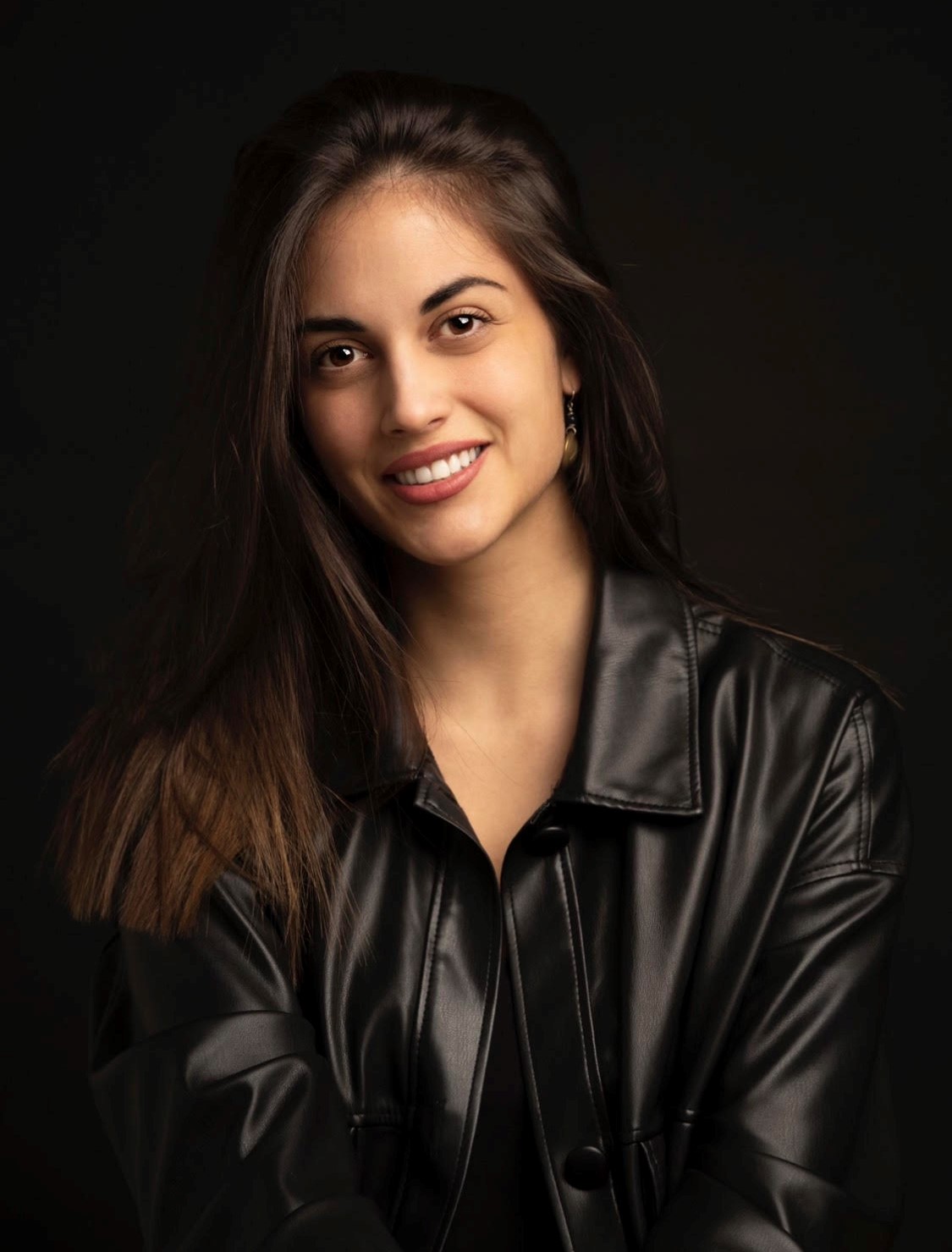 Dora Damjanovic is a Public Relations Manager for the Human Security for All project. She studied Global Affairs at King's College London, specializing in India, Africa and South America. She is also a Junior Fellow of the World Academy of Art and Science and one of the founders of Youth Leadership Network, a global NGO that aims to connect young leaders, activists, and field experts to organizations and projects to create more youth participation in the 21st century. She also has her sustainable clothing brand "Doro Design" through which she promotes sustainable development and raises awareness about climate change. She also worked as a project coordinator assistant in the United Nations and European Parliament.