We Celebrate Unity and Peace in Times Square, New York
On September 21, 2023, a significant beacon of peace through unity and harmony shone brightly from the heart of New York City — Times Square.
With the power of music, human connection, and our shared hope for a more peaceful and regenerative future, a 5-hour live broadcast took place, that included the Human Security for All campaign. It aimed to touch every soul, every heart, and every corner of our Earth.
The International Day of Peace (IDP) was established by the United Nations General Assembly in 1981 to promote peace and non-violence across the globe. Since its inception, the IDP has been celebrated worldwide in various ways. Since 2001, the United Nations has designated September 21 as the official date for this event. These celebrations serve as a reminder to all of us that we can work together to create a more peaceful world.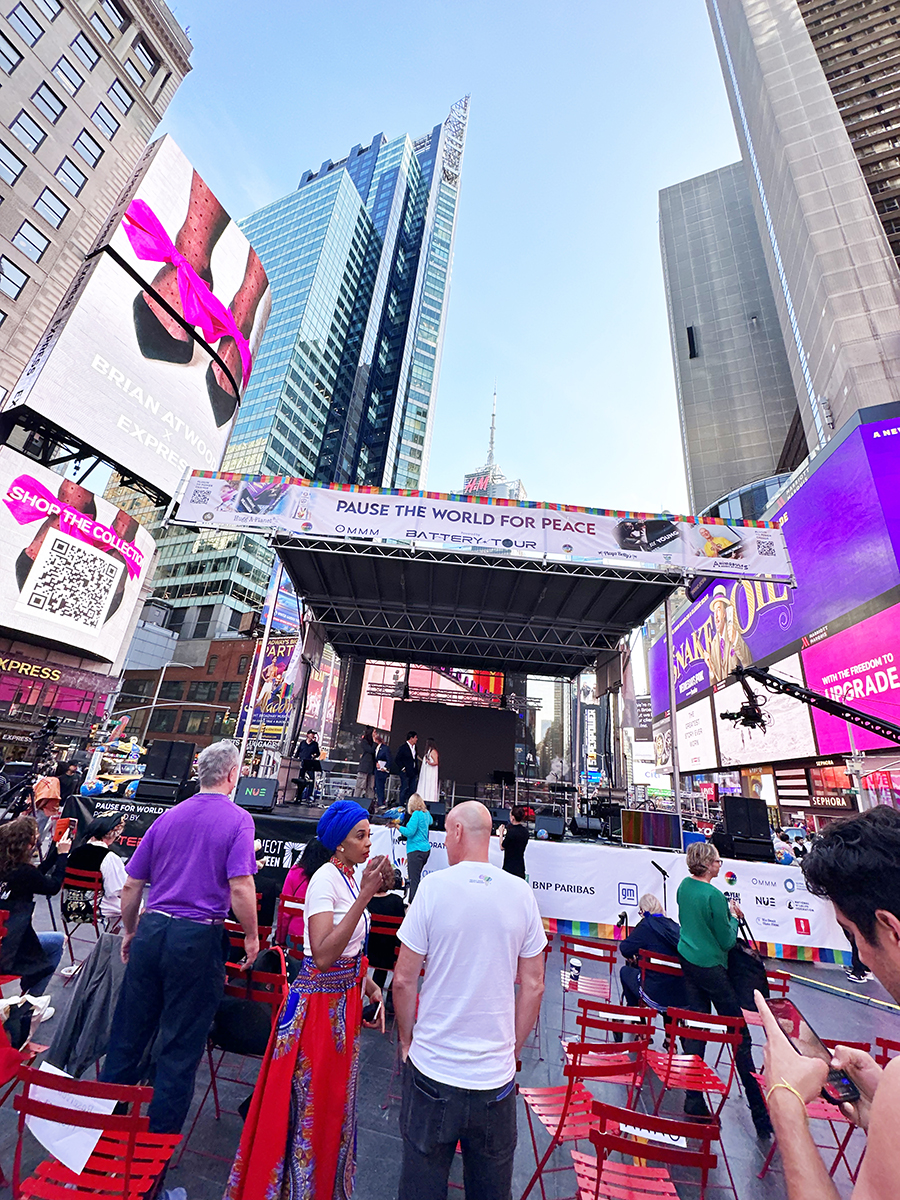 Legendary ex-Beatles band member and musician Ringo Starr extended a heartfelt invitation to everyone at the Times Square event at precisely noon EST — to all pause, reflect, and share in a global "Moment of Silence for Peace." A call to action for a world cease-fire, this shared moment echoed the harmonious desires of billions, transcending borders, languages, and beliefs.
Dora Damjanovic, PR manager for the HS4A campaign, delivered a message that emphasized the importance of peace as one of the pillars of our mission, and its alignment with the broader goal of global stability:
"It is a crucial timing to realize that human security is not military security, it is not nation-state borders, but human security starts with every individual. The only solution to how we can solve global burning problems is to forget about what divides us, forget about our differences, and to unite and solve them together."
Dora emphasized the vital role that Human Security for All plays in promoting peace and shared the campaign's key messages and goals, touching upon our commitment to addressing the root causes of conflict, inequality, and insecurity. The HS4A message was beamed live via streaming TV to a global audience, and we were heartened to witness the power of unity among the many people who participated in this 5-hour event — all united in advancing the cause of peace.
Unity Earth's Peace Week and the International Day of Peace remind us that peace is a shared responsibility. It calls upon us to collaborate, to amplify the voices of peace, and to work tirelessly towards a world where peace is not just a dream but a reality. The Human Security for All campaign stands resolute in its commitment to this vision, and events like Peace Week reinforce our belief that together, we can create a more peaceful and secure world for all.
As we reflect on the impact of Unity Earth's Peace Week and its message of hope and unity, we invite you to join us in our mission. Sign up below for our free newsletter to stay informed of upcoming events. Together, we can build a world where peace reigns supreme, where security and dignity are universal rights, and where we celebrate International Day of Peace not just on September 21 but on each day of the year.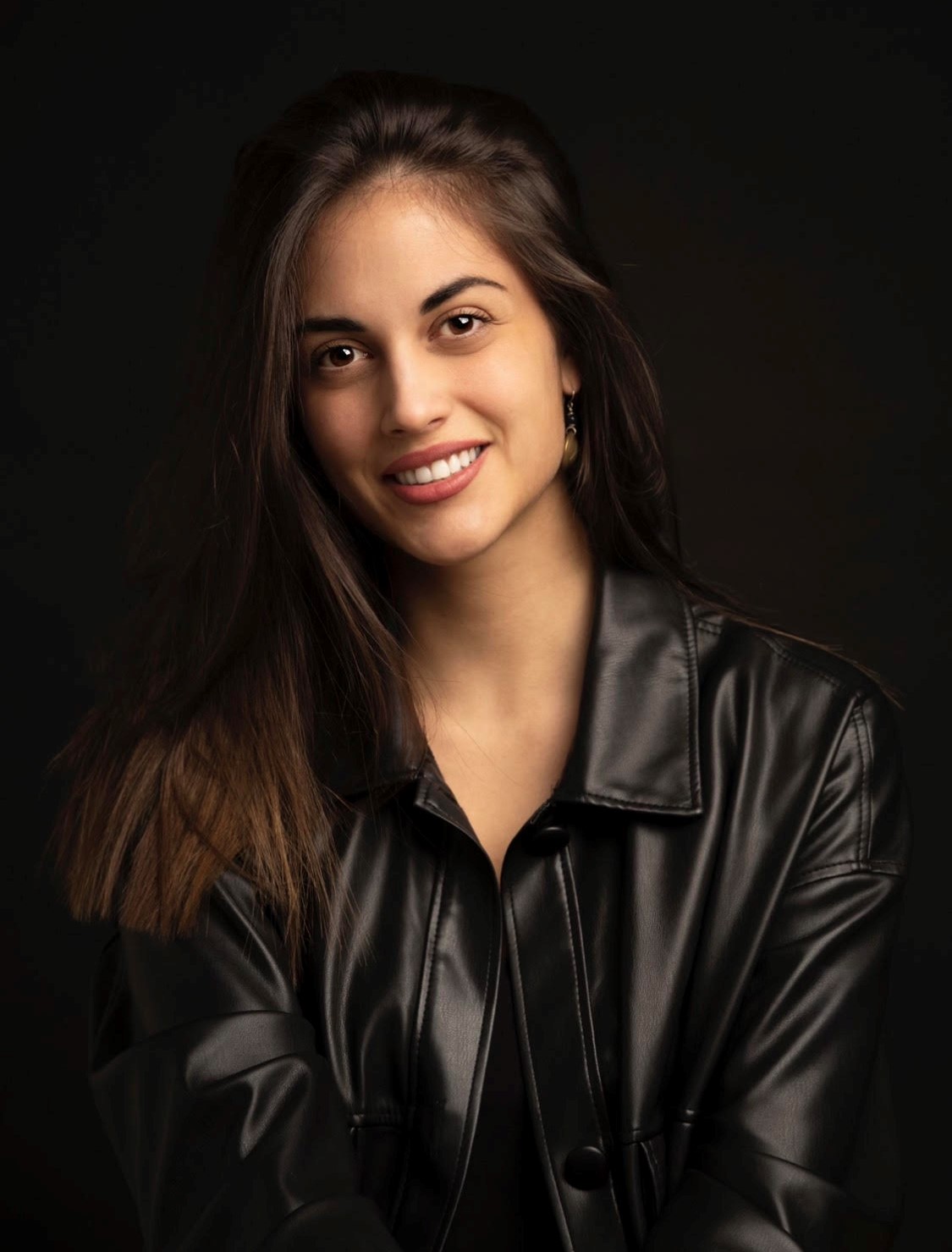 Dora Damjanovic is a Public Relations Manager for the Human Security for All project. She studied Global Affairs at King's College London, specializing in India, Africa and South America. She is also a Junior Fellow of the World Academy of Art and Science and one of the founders of Youth Leadership Network, a global NGO that aims to connect young leaders, activists, and field experts to organizations and projects to create more youth participation in the 21st century. She also has her sustainable clothing brand "Doro Design" through which she promotes sustainable development and raises awareness about climate change. She also worked as a project coordinator assistant in the United Nations and European Parliament.